Parent Information
Book Rental Scheme
Our school operates a Book Rental Scheme which supplies books to each student for an annual fee. It is estimated that school books for 1st Year alone will cost in the region of €300. The Book Rental Scheme reduces the cost to parents and spreads the burden out over the course of a student's time in school. (In families where there are three students attending the school, the lowest of the three rental figures will be waived.) The book rental fee is subject to change and is communicated to families in June
Class Requirements
Students are required to purchase copies(hardback or otherwise) for each class depending on the requirements of the subject teacher. Workbooks are not provided by the school as these can not be reused. Certain subjects for example: Graphics may require students to purchase specific equipment relating to the subject. This will be communicated with the students at the start of the school.
Mathematics Requirements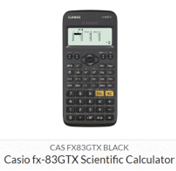 Students are also asked to purchase the following:
A Casio FX-83GTX Scientific Calculator
A Mathematical Set – (compass, protractor, rulers)
A copy of Formulae and Tables approved for use in the state examinations for Maths class and
Two Project Maths Copies.
These are not available from the school.
English Requirements
We also request that students have a pocket English dictionary.
Fees
The annual Administration Fee covers the cost of locker and padlock rental, photocopying and other administrative charges including stationery and postage. The total administration fee is subject to change and is communicated to families in June
* Please note that students opting to take certain practical subjects may be asked for an additional contribution to cover the cost of materials. This will be communicated to parents in September. *
Collection of Payments
Our school uses payment software called Way2Pay.
Parents will receive two text messages from Way2Pay communicating amount payable. We ask that parents use this facility which means that fees can be paid in instalments. If parents wish to pay the school directly fees can be paid to the school secretary in the school office. Please make all cheques payable to Mayo, Sligo and Leitrim ETB.
Insurance
The school organises 24hr pupil insurance for all students. IPB Insurances are providing the cover. The cost is €7 per student. Details of the cover is communicated at the start of the school year.
School Uniform
Our uniform supplier is Ivy & Bow, Pearse St., Ballina. Details of the uniform are as follows:
| Girls | Boys |
| --- | --- |
| Special Coláiste Iascaigh skirt or Navy Trampass trousers | Grey Trousers |
| Navy blue pullover with School Crest | Navy blue pullover with School Crest |
| White Polo Shirt | White Polo Shirt |
| Navy/Black Socks / Tights (with school skirt) | Flat Black Leather Shoes |
| Flat Black/Navy Leather Shoes | School Jacket |
| School Jacket | |
School Shoes
School shoes must be black or navy. Please note that runner style suede or cloth black shoes and ballerina style pumps are not acceptable. Shoes must be a leather material which can be polished.
Shoe Jacket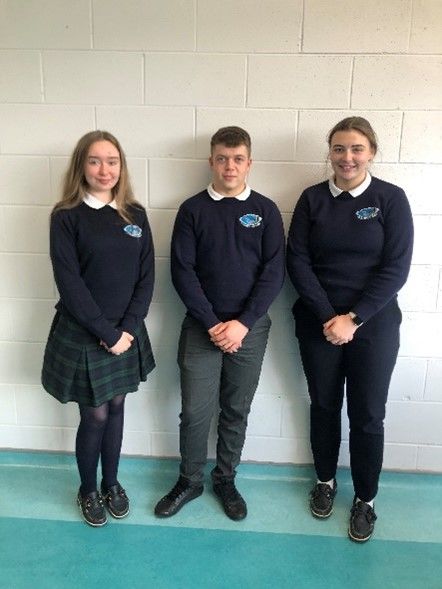 The school jacket is compulsory for all students. Students without jackets will not be permitted to wear other jackets within school premises or during outings/trips.
PE Uniform
Our PE uniform may be purchased from Jako Sports, Unit 2, Markievicz Rd, Sligo or online @ https://jako.ie/collections/colaiste-iascaigh. Initials are recommended (additional cost).
Students may wear trainers for PE, however for health and safety reasons students will not be permitted to wear converse or vans athletic style runners.
School App
We use a School App as a method of communication between home and school. Communications with the school relating to school absence, permission to leave, notes etc. are all via the school app. You can download it from the App Store/Google Play. The App is named Colaiste Iascaigh and you should see the school logo also. Download our App User Guide.
School Meals
All our students receive a healthy snack at 11.00am and a hot meal with a drink at lunchtime each school day. On Fridays due to our half day students receive their hot meal at 11.00am. All this is provided free of charge.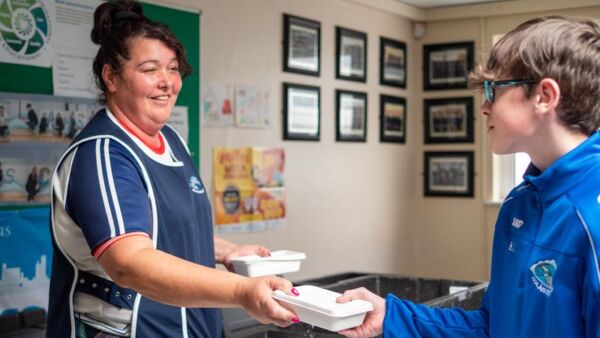 At break students are offered a range of snacks including pancakes, fruit, yogurts, popcorn, biscuits, cheese portions, rice cakes or muffins.
The menu for each week changes in accordance with the most popular choices by students. Students are offered 2 choices plus a vegetarian/vegan option each day. In total there are 35 menu options.
We are delighted to have "Fresh today" provide our school meals. Fresh today is one of Ireland's leading school meal providers, ranked in the top 6% of Q marked companies nationwide, in addition to being the only school lunch provider to achieve ISO:22000 and ISO:14001 accreditation relating to food quality and food safety.
Fresh today hot food information  | Fresh today allergens information
Filtered Water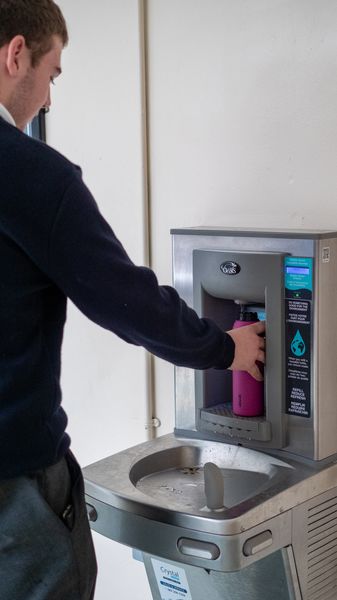 A chilled and filtered water system is available to all students in school. Students are provided with a school water bottle at the start of the school year or they may choose to bring their own reusable bottle.