What is Transition Year?
"It is a one year school based programme between Junior and Senior Cycle designed to act as a bridge between the two by facilitating the smooth transition from the more dependent learning of the Junior Cycle to the more independent self-directed learning required for Senior Cycle" (Dept. of Ed. & Science)
Why complete Transition Year?
By fostering "academic achievement and encouraging the development of a wide range of transferable critical thinking and problem-solving skills", TY can help to address the key challenges facing young people today, including:
The Leaving Certificate Examination
Further Education
Adult & Working Life
The Layers of our TY Programme in Coláiste Iascaigh
Core Subjects: The subjects students take for the full year. (Irish, English & Maths)
Subject Sampling: This gives students a taster module of the Leaving Certificate subjects available in our school. This helps students make informed subject choices moving into 5th year. Sampling different subjects may also expose students to new subjects they have not experienced before.
Transition Year Specific Layer: This layer brings the excitement and uniqueness of the Coláiste Iascaigh TY programme to our students. These short modules are developed by teachers within our school and by external agencies bringing new skills to our students. (Driving Module, Digital Citizens, First Aid and photography )
TY Calendar Layer includes "once off" activities such as work experience, trips, musical production, etc.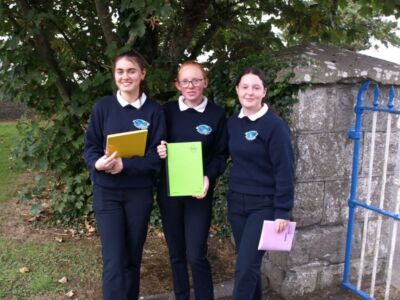 So far this year a number of guest speakers have visited our school and presented on a variety of areas and engaged students in new learning.
Michelle Harding- School of Life. The focus was on etiquette and preparation for the world of work.
Innovating Communities- Sligo Leader. The focus was on making Easkey a nicer place to live using sustainable measures.
Darragh Cox- Coaching Course. Teaching TYs to coach younger age groups
Brian Doran – Enterprise mentor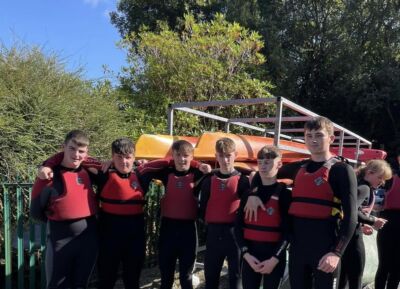 Delphi September 2022 – Team Building Trip. This two day, overnight trip gives the students in TY to build good friendships through team activities.
Bread Making with guest baker @mystrandhillbakery. Students had the opportunity to make, bake and eat their own French brioche yeast bread.
Alison LEck Forensic Fun- Forensic Workshop. A fun scientific investigation dealing with the murder of JFK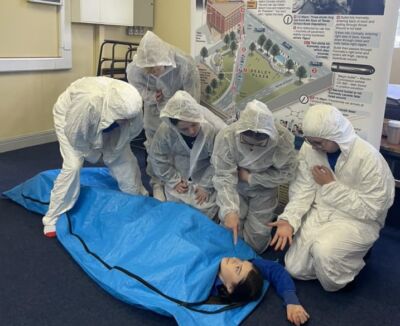 Working with the community. Our TY students and their art teacher Ms Stevens showed their community spirit by supporting the Tireragh Community Group's Halloween Scary Woods Walk. Our TY students creative art pieces helped add a spooky element to the woods and they also played their part in helping scare the children who visited the woods over Halloween.